NXTR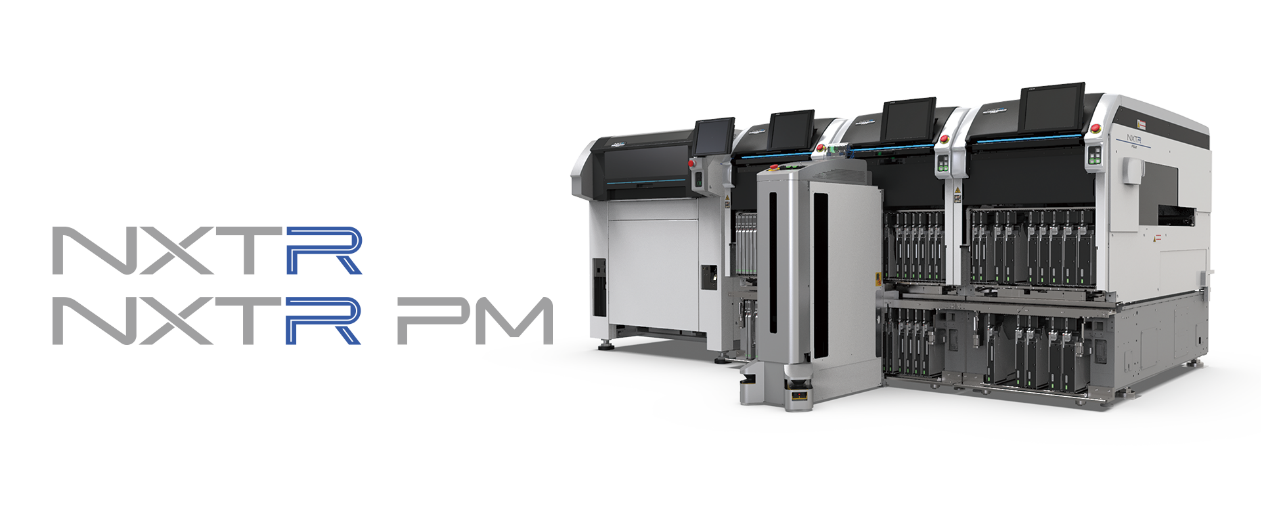 FUJI Smart Factory Platform

In order to minimize the gap between the plan and reality while maintaining efficient production, optimum production schedules that include the flow of materials need to be implemented and met in actual production. FUJI Smart Factory Platform NXTR is a new platform that is able to link with the integrated production system, Nexim, for efficiently performing a wide range of production.

What is NXTR?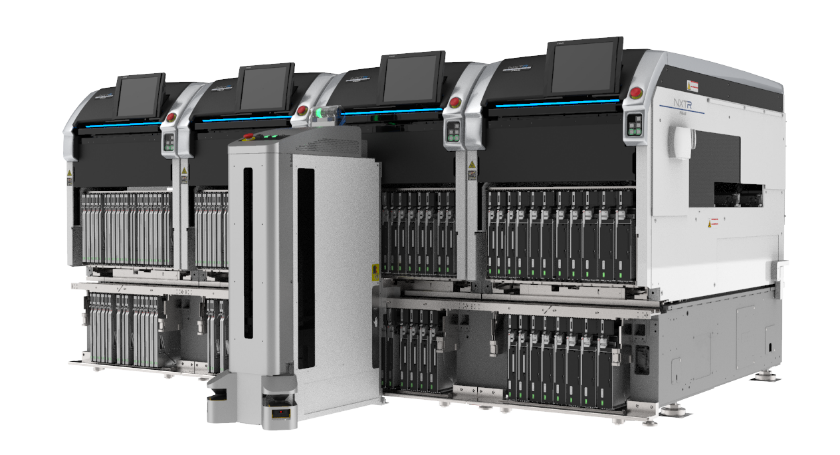 Electronic component mounter - NXTR
The NXTR is a high-end model placement machine that pursues placement quality and productivity through expanding supported panel sizes and part handling capability and enhancing data processing while continuing the popular Fuji concepts -- compact, high area productivity, single side operation, modular, and simple operation.
The newly developed automatic feeder exchange system frees operators from changeover and supply work. Fuji is paving the way to the future of Smart Factories with NXTR.
Development concept: 3 Zeros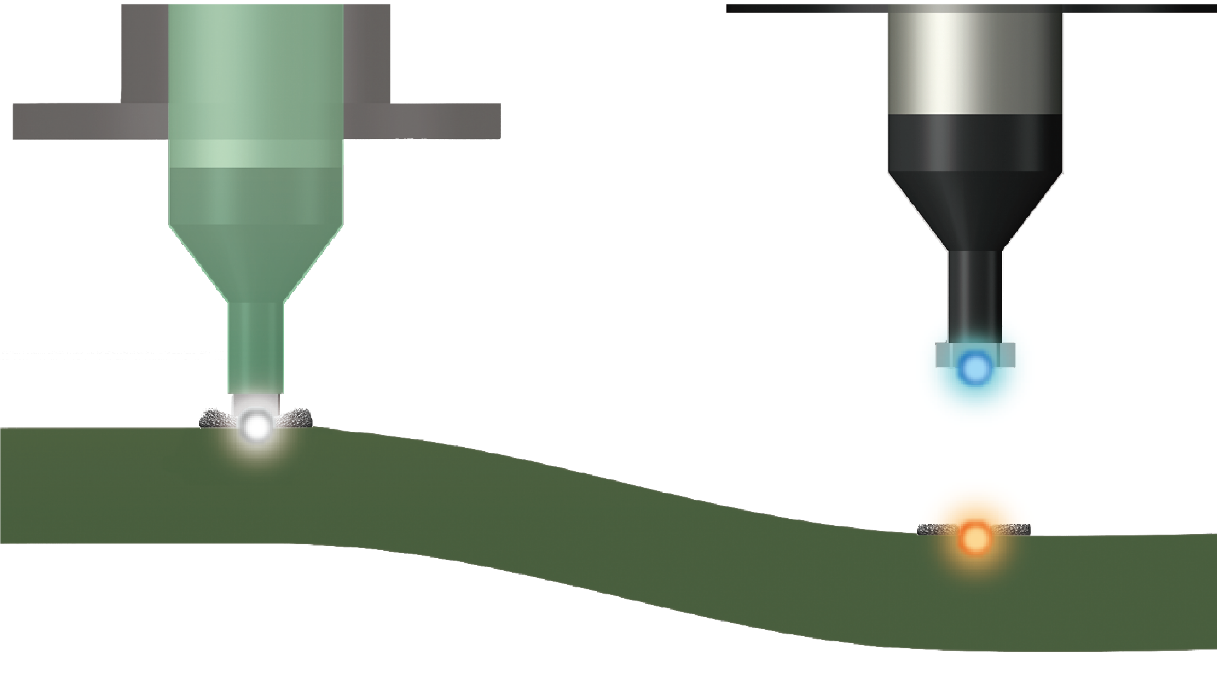 1. Zero placement defects

Stable, high-quality placement can be maintained using newly-developed sensing technology to always maintain correct placement through checking the conditions of electronic parts and panels and then reflecting them to the machine.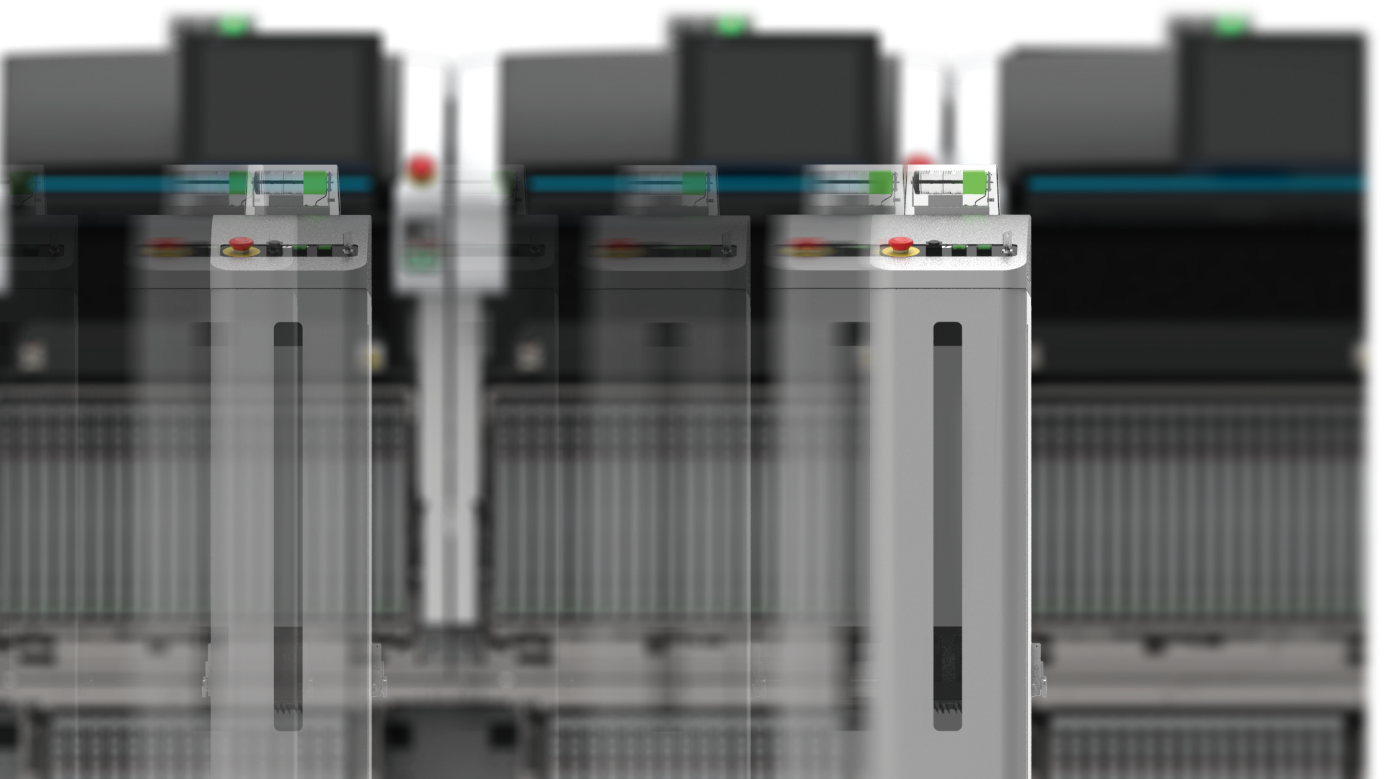 2. Zero machine operators

The newly-developed Smart Loader completely automates part supply and changeover for next production according to the production schedule. This prevents short stops from part supply errors and similar issues that are caused by delays and mistakes during supply work.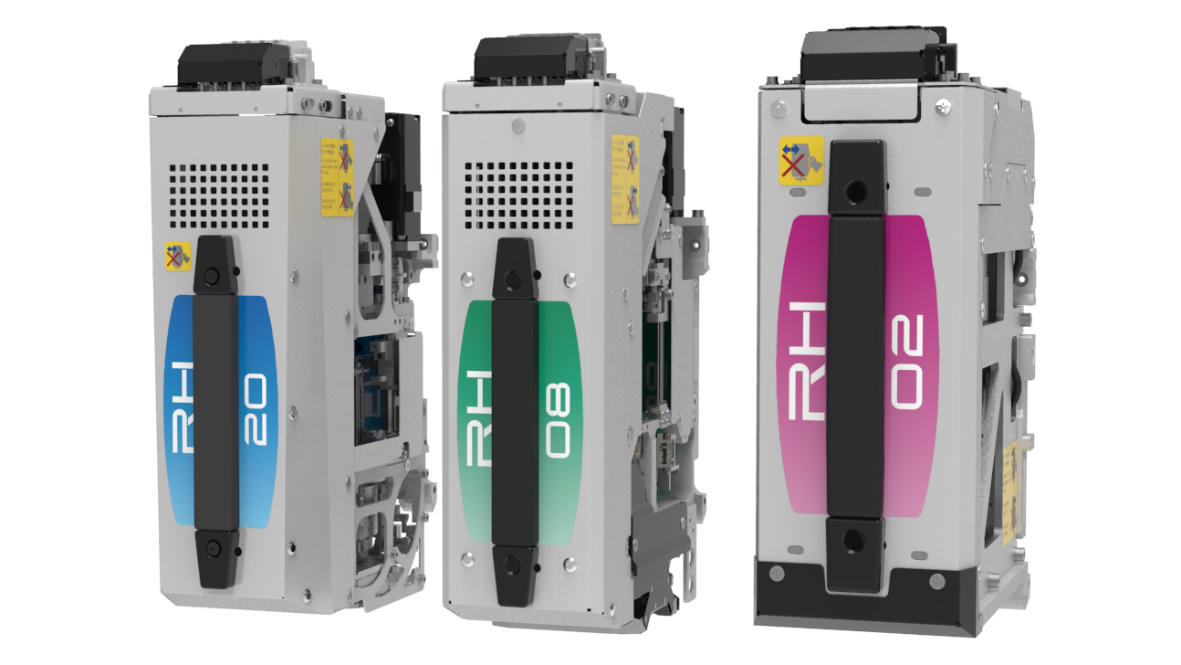 3. Zero machine stops

NXTR continues the complete modularity concept employed by the NXT.
Heads and other units can be exchanged without tools, making it possible to perform maintenance offline.
Predictive maintenance is made possible through self-diagnosis, preventing sudden machine stops from affecting the production plan.
What is NXTR PM?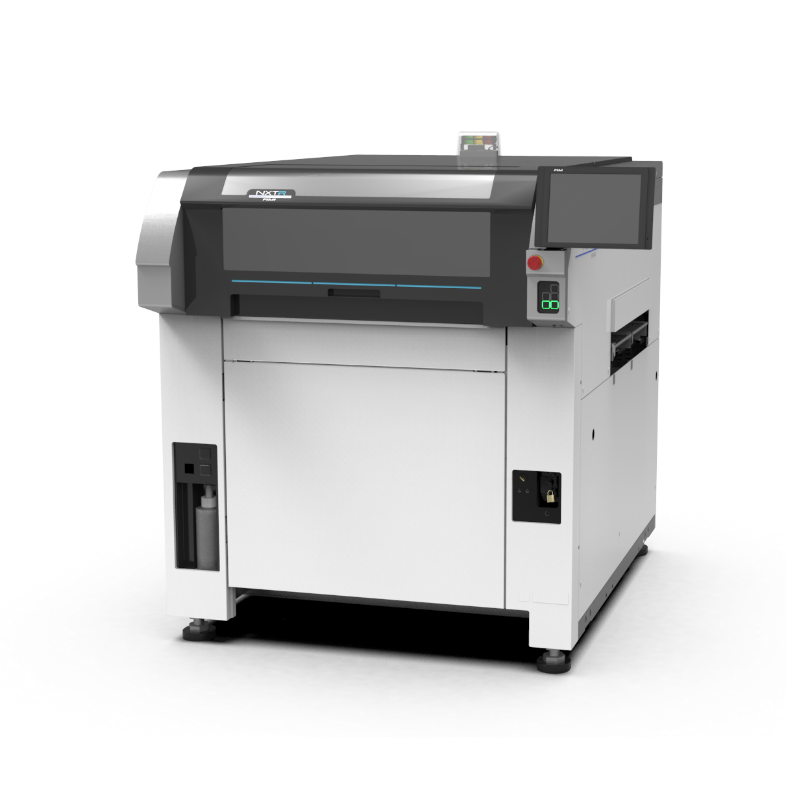 Solder printing machine - NXTR PM
NXTR PM is a printer that embodies the NXTR concept of reducing line size, high area productivity, front operation, and ease of use.
It is built to support wide panel and frame sizes, and has the capability to print delicate solder patterns. By creating optimum production schedules using the Fuji system, and linking with other machines in the line, it is possible to achieve stable production. Various data is collected within the machine, which can then be used to maintain quality and the state of the machine.
Features
Non-stop material supply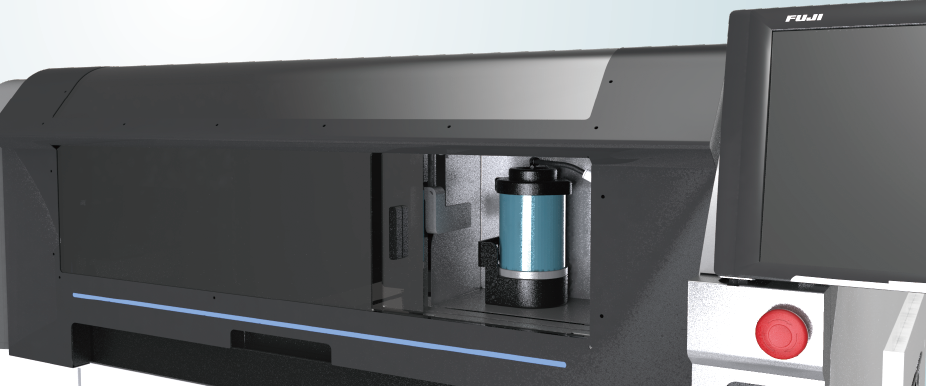 A high productivity rate can be maintained because solder cups for supplying solder paste can be set and cleaning paper can be exchanged during production.

Supports dual lane production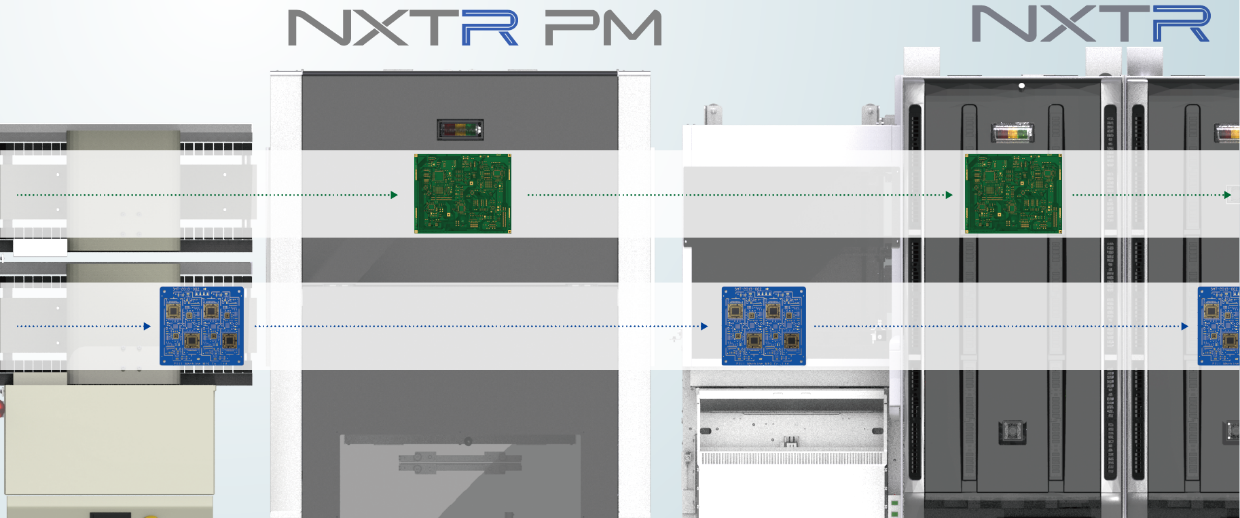 Dual lane production is supported, so that a highly efficient dual lane production line can be formed in minimal space when used together with the NXTR electronic component mounter.
BACK TO TOP