sTOWER II
Automated Parts Warehouse
The sTower II is an expandable component reel storage unit allowing easy access to your parts inventory.
Available in three sizes, sTower II is a key link to automating your material movement and tracking efforts by ensuring the correct component is provided or stored every time. The sTower II handles both individual reels or Smart Carriers to allow more part numbers, kits, or other items to be stored as a group.
With the ability to receive parts out warnings directly from your SMT equipment, the sTower II becomes a key part of your Smart Factory implementation and minimizes downtime due to changeovers.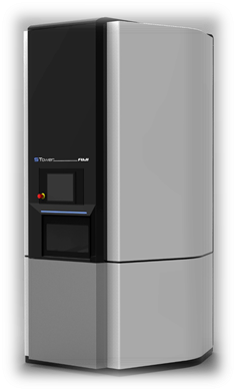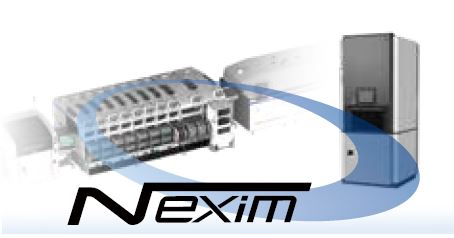 Just-in-time parts supply through system coordination
By linking to Nexim, our integrated production system, only the required amount of parts are checked out when needed.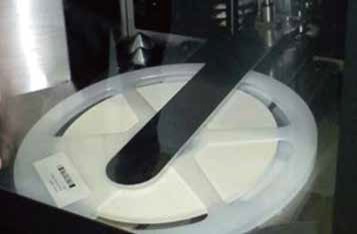 Handles a wide range of parts
Storage and checkout of parts for up to 5 kg, regardless of the reel size.
*Auto parts storage and automatic parts checkout with Nexim software.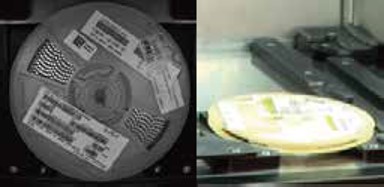 Automatic barcode reading
Through the use of a wide view camera, stable automatic reading of the 1D and 2D codes is possible regardless of positioning.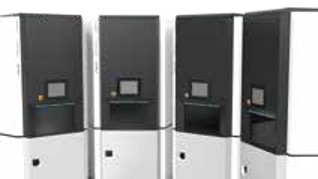 Possible to link multiple units for combined use
Multiple towers can be linked and used as one unit allowing for easy system inventory management without concern over which tower parts are stored in.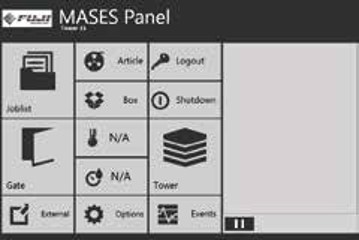 Intuitive interface
Easy operation using a large touchscreen. Security is guaranteed with password protection.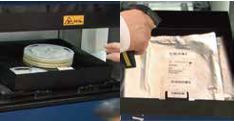 Smart Carrier (Option)
Increase the stored quantity by combining multiple reels, making it possible to store tray parts and unopened packaged parts.
3000
2500
2200
Reel Quantity
940 reels
782 reels
624 reels
Reel Quantity Using SmartCarriers
2300 reels
1900 reels
1500 reels
Reel size
7 to 15 inch / 4 to 72 mm
Machine Size (L x W x H)
1,474 x 1,643 x 2,991 mm
1,474 x 1,643 x 2,597 mm
1,474 x 1,643 x 2,203 mm
Power Supply
200 to 230 V / 50 to 60 Hz
Optional SmartCarrier
Supports batch management of JEDEC tray parts, parts supplied in bags and multiple parts.
*7 inch type 180 x 180 mm, height 45 mm; 13 inch type: 330 x 330 mm, height 30.5 to 77 mm; 15 inch type: 390 x 390 mm, height 30.5 mm or more
Optional Humidity Control
Supports IPC / JEDC standards. Control humidity levels to 5% or less.
*Contact Fuji or sales agents for specific operating conditions and detailed specifications.